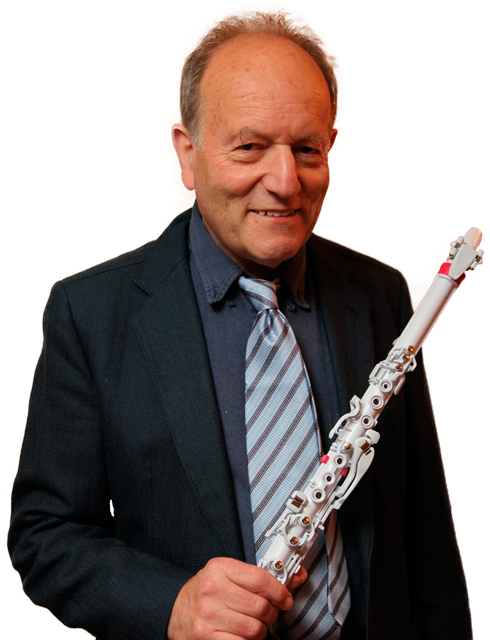 About the Composer
The music on this site is composed, arranged or selected by Graham Lyons, one of the most successful composers of educational music in Britain. Sales of his music exceed half a million copies and he has been featured over 100 times on the syllabuses of nationally accredited music exam boards. His success comes from 40 years of experience, not only in educational compositions but as a teacher, session musician and commercial composer. This invaluable experience has given him a detailed and sympathetic insight into learners' problems – and most importantly, has honed his ability to write attractive music.
Graham is also the inventor of the Lyons C Clarinet. This is a lightweight clarinet in the key of C, which allows children to start playing the clarinet four years earlier and play the music of many other instruments without transposing. After years of development, the instrument is now sold internationally as the Clarinéo (www.nuvo-instrumental.com).
Graham has amassed over 300,000 Youtube views for his compositions, Clarinéo demonstrations, instrumental performances, educational tips and rollerblading talent. A few of these are featured on our Useful Music Youtube channel here.
Looking for more information? Try this biography